SP Record™
Automated Multi-Room
Recording with WorkFlow™
Clinical simulation using standardized patients brings the next step in simulation based learning for medical education. SP Record™ builds off of the feature-rich WorkFlow™, providing an integrated solution to conduct SP-based, simulator-based, as well as hybrid simulation in your simulation center. SP Record™ integrates with KbPort™ ETC Fusion HD™ recording and debriefing system to allow automated video recording for clinical encounters to be used for self-reflection, debriefing and training.
SP Record™ offers a smart solution for OSCE examinations and other clinical skill learning encounters for training and assessment. A Central Command station (ECC™) offers centralized monitoring and administration of the sessions.
As a web-enabled application, the solution offers flexibility and alleviates the hassles of installing software.
The Simplicity™ solution allows for your suite-wide SP Session to be one button click away.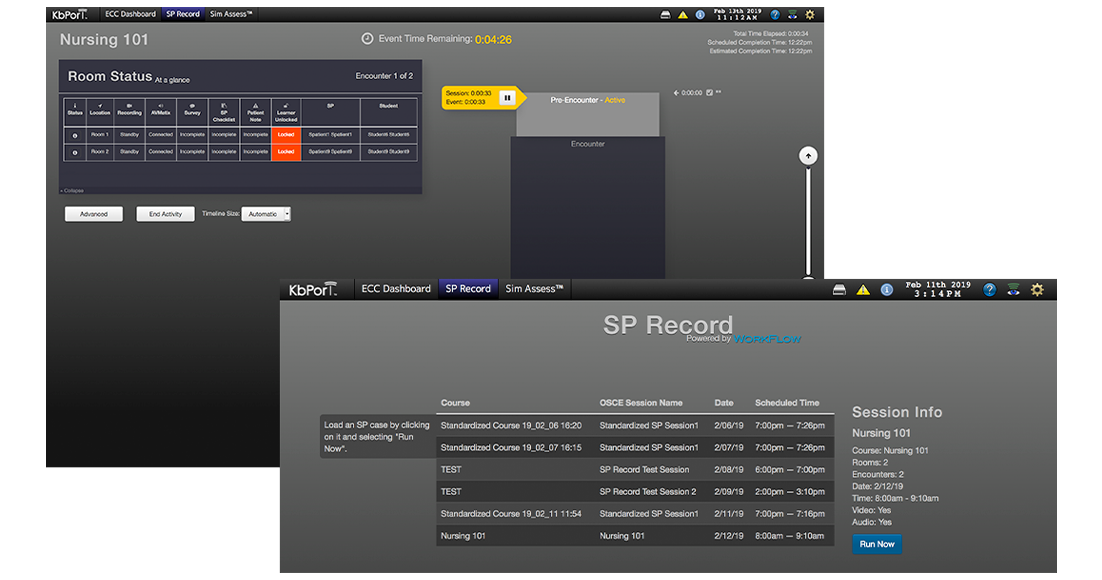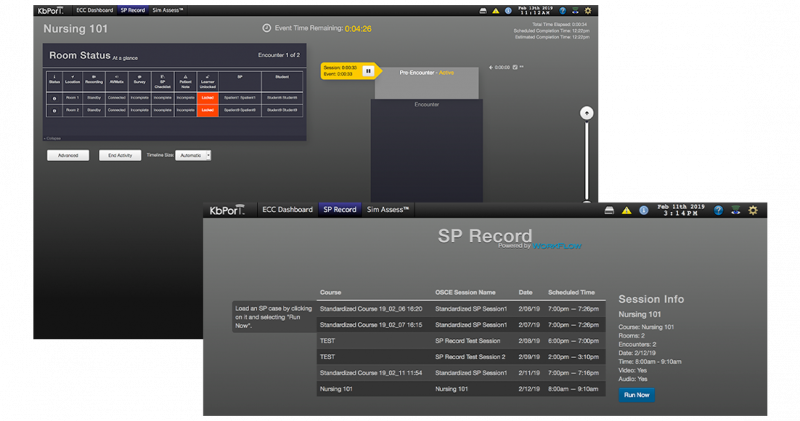 SP Record™ Features
Coordinate suite-wide simulations
Simplify evaluation of SP Sessions

Group worksheets and videos with associated SPs and learners

Respond to unexpected situations

Adjust the active simulation

Integrates video recording features of ETC FusionHD™ with: