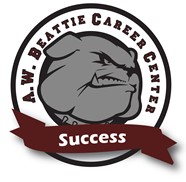 "I can't say enough about KbPort™, both with SimCabRx™ and the Pharmacy Program, any issue I've had (which isn't many) has been solved or fixed quickly. If you're looking for a program or cart, check them out."
— Paula J. Gibson, CPht, CDA, EMT

The mission of A.W. Beattie Career Center is to empower each student to become a successful professional in a continuously evolving regional and global economy through equitable access to the latest industry standards and technology education.

The Introduction to Pharmacy Program will provide twelfth grade students the opportunity to jump-start their post-secondary training and work towards a career with increased employment opportunities over the next ten years. Students will learn compounding formulas and ratios, laws and regulations, participate in module lab work, practice sterilization skills, and demonstrate proficiency as required by industry standards.
Student instruction includes the PassAssured interactive pharmacy training and test preparation for the Pharmacy Technician certification exam. Students will participate in mock simulations and gain hands on experience within the community.
Learn more about Introduction to Pharmacy here.
"I have been using the KbPort™ Pharmacy Program (Virtual Study™) for 2 years now in my Pharmacy Technician Program. It gives the students hands on experiences and lessons that they can complete at their own pace.
I also use the Pharmacy Tech Lesson Plans that go along with the SimCabRx™, these plans are easy to follow and again give my students experiences in using the cart, running reports, and learning medications. I have recently used the cart with our Surgical Science program and our Health and Nursing Sciences program, so that the students who will be working in the pharmacy can see what it's like to work with others in the medical field.
We have sent meds to the surgical department, the nursing unit and nursing homes, we mimic receiving medication requests, filling the request, and sending them to the unit they are needed. When doing this we have also had the wrong medication sent, so that all classes can learn and understand that it happens, what to do when it happens and how to fix the problem. I can't say enough about the support from KbPort™ both with the cart and the program, any issue I have had (which isn't many) have been solved or fixed quickly. If you're looking for a program or cart, check them out."
— Beattie Tech Pharmacy Team Instructor

Paula J. Gibson, CPht, CDA, EMT




"The STAR Center prides itself on being modern, flexible, and customer focused, KbPort clearly shares our philosophy."
— Christopher Strother, MD

The mission of Icahn School of Medicine at Mount Sinai's Division of Simulation is to provide realistic patient encounters in a risk free environment to enhance emergency medicine resident, medical student, physician assistant, and nursing education. The simulations are performed the HELPS center (Human Emulation, Education and Evaluation Lab for Patient Safety and Professional Study) occupying 1,600 square feet of space with two video linked conference rooms and two fully functional simulation rooms with adult, pediatric, and infant simulators in the Anesthesia department.
The emergency medicine residents participate in monthly simulation conferences in case based format followed by a debriefing and evidence based didactic session. Emphasis is placed on team building skills, leadership and communication, procedural competency, and medical management. Simulation is also built into the mandatory fourth year medical student sub-internship in emergency medicine to allow students the opportunity to manage acute medical and trauma resuscitations on their own. Current simulation research in the department includes the areas of pediatric simulation and resuscitation and the development of resident assessment tools. The division has also begun a senior resident specialty track in simulation and education for residents interested in a career in education
"The Mount Sinai Emergency Department Simulation Teaching and Research Center (ED STAR) opened in May 2014. KbPort was an integral part of opening our center. As we were building from the ground up and working on a very limited budget we needed flexibility and creative solutions. KbPort's ability to customize their product to match both our needs and our budget set them apart from anyone else. They had a clear understanding of the technology of both the software and the hardware; from mannequins to cameras they knew what they were doing. Having to work with only one vendor to do everything: the cameras, sound, and software was a huge advantage as clearly all the parts have to work together and we only had to speak with one company to get it all done. Another point that set them apart was their software's ability to work with ALL of our mannequins, regardless of manufacturer or even age. Our oldest mannequins still work well with their software. They were honest and flexible with us in designing our system and at no time tried to up-sell us or bait and switch us with more expensive products like some companies did.
We've been extremely pleased with the product after installation as well. Customization, even after installation is maximal. We've been able to easily add televisions, devices, and computers into the recording stream, capturing not only the mannequin events and the cameras, but our videos and photos used in a session as well. KbPort's team has been quick to communicate and respond to our need. Their ability to work with our technical team and immediately address and usually fix any concerns we have has been outstanding. They are a small company, and you get to know them quickly and they treat you like a valued customer right from the start. We feel appreciated and valued by their company, even though we are a small lab with a modest budget. Deciding on a company last year to install our audio-visual simulation software was difficult, recommending one is easy now. KbPort was clearly the right decision for the STAR Center. The STAR Center is a small simulation center that prides itself on being modern, flexible, and customer focused, KbPort clearly shares our philosophy."
— The Star Center Team

Christopher Strother, MD




Andreea Nemes, MD




Gnendy Indig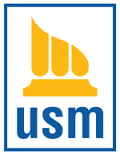 "We are so pleased with how easy the system is to use and the great quality of our recordings. KbPort's customer service is absolutely the BEST!"
— Shannon Gouzie
Ideally located in the southern end of the beautiful State of Maine, the University of Southern Maine (USM) School of Nursing boasts excellent faculty and programs, with unique and rich community partnerships. The School's faculty are committed to providing exemplary educational programs, scholarship, and community and professional service which is responsive to the needs of the citizens of Maine and the global community.
The newly expanded Learning Resources and Simulation Center at USM's School of Nursing, has enabled the nursing program to build on its use of clinical simulation to meet the interactive learning needs of its growing nursing program. The new Simulation Center has four patient rooms with a control center between each of the two rooms. Computers located in the control room control the manikins. One-way glass allows for viewing of the health care scenarios as they evolve in the patient rooms. In addition, students and faculty will now have the capability to record or show live simulations as they occur in a new debriefing room. The renovations also include the new Fundamentals Lab. The lab is a fully supplied, five-bed patient care unit, equipped for nursing students to learn complete and competent patient care.
"The use of realistic, simulated health-care situations allows more students to become better accustomed to acute-care situations before they actually begin their real-world clinical placements. Research has shown that nursing students who engage in simulation instruction have greater retention of knowledge and skills and demonstrate more self-confidence. The USM School of Nursing is the largest nursing education program in Maine, with 545 majors at the undergraduate and graduate levels, including a new Doctor of Nursing Practice degree."
— Shannon Gouzie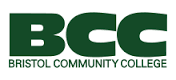 "…thank you for the overall KbPort experience. …the workmanship is a work of art!"
— Patricia L. Schryver, MSN/ED, RN
Ehealth Nursing Coordinator
Assistant Professor of Nursing
Bristol Community College
As the leading resource for education and workforce development in southeastern Massachusetts, Bristol Community College (BCC) provides programs that promote individual opportunity and the region's economic health. Their programs offer a strong foundation in liberal arts and sciences; career-ready education in health sciences, engineering and technology, and business; and comprehensive developmental education and adult literacy services; delivered in a learner-centered, supportive community. BCC prepares well-rounded learners for employment and for life.
BCC eHealth Careers Nursing is a modern, hybrid modality of the already renowned BCC Nursing program, providing an innovative, hybrid learning environment which combines online and classroom learning. The BCC eHealthCareers building, in downtown New Bedford, features a 6,500 square foot 'Nursing Suite' to house state-of-the-art simulation labs, training space, classrooms, offices and a simulated pharmacy for students in Nursing, Pharmacy Tech and Phlebotomy.
"On behalf of Bristol Community College's nursing program, I just wanted to send out a quick thank you for the overall KbPort experience. Your company came highly recommended and it is obvious why this is. First, you were able to fit us in on short notice and we truly appreciate that. Second, the organization of mailing the proper tools and equipment was impressive. Third, the installers, Jordan and Dave, were extremely professional, diligent, and knowledgeable. Finally, the workmanship is a work of art! I have been around construction most of my life. The "cleanliness", organization, and presentation of all of that wiring is nothing short of a masterpiece; a demonstration of pride in workmanship. We look forward to our KbPort video recording training and our future blending simulation recording and debriefing into our nursing curriculum."
— Patricia L. Schryver, MSN/ED, RN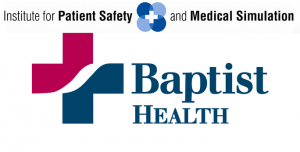 "…when anyone asks about who to go to for AV equipment we always immediately point them to KbPort. You are all a joy to work with!"
— Barbara K. Ratliff, RN, BSN, MBA
The Institute for Patient Safety and Medical Simulation is a partnership between Baptist Health and Auburn University. The Institute's mission is to improve the quality of healthcare while reducing the likelihood of medical errors.
The 22,500 square-foot facility was conceived as a training center for new and experienced healthcare professionals.
The training teaches physicians, experienced nurses, nursing students, residents, fellows, medical students, respiratory therapists, pharmacists, paramedics and other healthcare professionals through a unique combination of simulations training and an emphasis on SMART Training.
SMART Training promotes patient safety through the advancement of teamwork. It empowers team members to apply high-level communication skills and purpose-based decision making to yield the best outcomes for the patient. This type of training truly impacts the care patients receive from Baptist Health employees. Patients and the community benefit greatly from having an institute of this nature in Montgomery. The technology being used and innovative processes being taught provide healthcare professionals with skills and knowledge that is unsurpassed.
"Thank you so much for your patience and your great service. I want you to know that I realize that you went above and beyond to help us. That's why when anyone asks about who to go to for AV equipment we always immediately point them to KbPort. You are all a joy to work with! It is greatly appreciated!!"

— Barbara K. Ratliff, RN, BSN, MBA