We understand the complexities of developing and maintaining a successful simulation training facility and incorporating that facility into an evolving curriculum. Instead of working to accommodate your technology, KbPort™ Simplicity™ empowers your technology to work for you.
The Simplicity™ solution provides you with the technology and support tools you need to affect a more positive educational outcome, while maintaining focus on curriculum development and deployment, not on the devices that support them.
As technology continues to evolve and grow in educational settings, we understand how important it is to have the ability to communicate with real people. Our highly-skilled consultants provide expert guidance as they work with you to achieve your educational goals.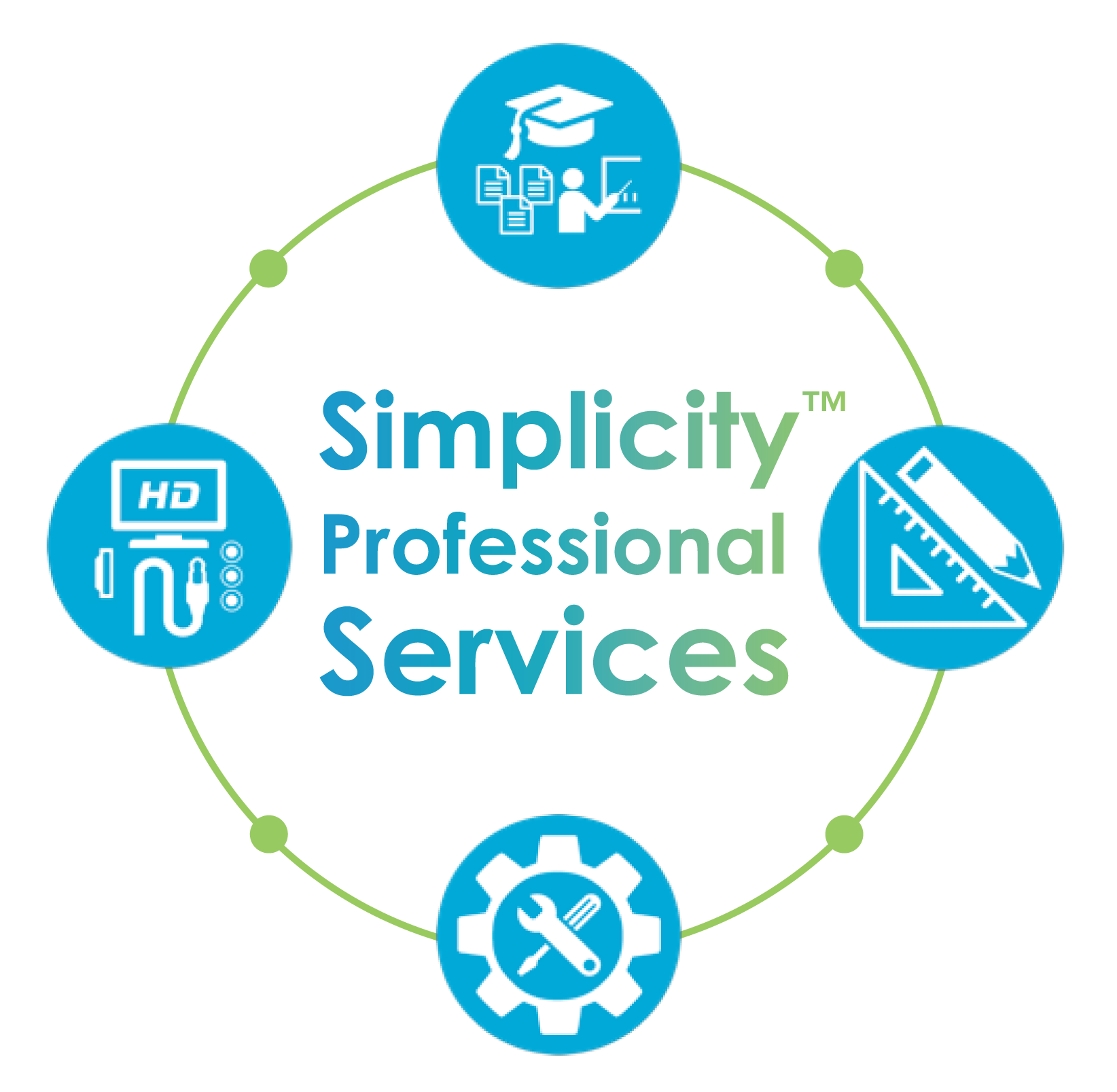 Get the most out of your simulation lab technology through in-depth, technology cross-training, curriculum design and support, and specialized assessment tools.
Curriculum Design
Leveraged Technology + Curriculum Plan Management
Clinical Simulation Content
Use-case Development + Pre-configured Clinical Examples
Curriculum Support
Ongoing Assessment + Specialized Reporting
Put our design expertise to work for you. With over 20 years experience in medical simulation facility design, we work hand in hand with your architects and contractors to ensure the quality and efficiency of your design.
Architectural Design Project Management
Conceptual design + Planning + Budgeting
Contractor Collaboration
IT Framework Mentoring
Simplify the development and implementation of customized solutions with our engineering expertise, which features establishment or replacement of data-capture systems supporting your lab(s) and debriefing facilities, as well as custom product development.
IT & Network Architecture
Data-capture Systems + Network Infrastructure Design
Integration & Process Improvement
Systems Integration + Operational Insight
Software & Mechanical Engineering
Cross-platform Software Development + Custom Product Development Solutions
Take advantage of our installation project management experience, with start-to-finish installation, integration and implementation of your new or updated simulation lab into your facility and existing IT framework.
Sim Lab & Debriefing Installation
Component Installation
Systems Integration
IT Framework Planning + Hardware & Software Integrations
Installation Project Planning
Scheduling + Budgeting + Resource Allocation