St. Clair Community College (SC4) in Port Huron, MI, is set to celebrate the Grand Opening of its Health Sciences Building today. As part of the celebration, SC4 will showcase the capabilities of the new building's Hospital Simulation Wing with live simulation scenarios. SC4 became a KbPort™ customer earlier this year, adopting Simplicity™ ETC FusionHD™ and Workflow™ center management technology to support and enhance simulation operations.
As an SC4 vendor, KbPort™ is proud to attend today's festivities and is excited to be on-hand to answer guests' questions and to talk about the features of the KbPort™ solution. In addition to simulation activities, the open house event will also include program demonstrations, health screenings, a flu shot clinic, a farmer's market, live music, and other entertainment. KbPort™ congratulates SC4 on the successful completion of their new facility and wishes them continued success in their efforts to remain at the forefront of healthcare education and improve quality of life in southeast Michigan and beyond.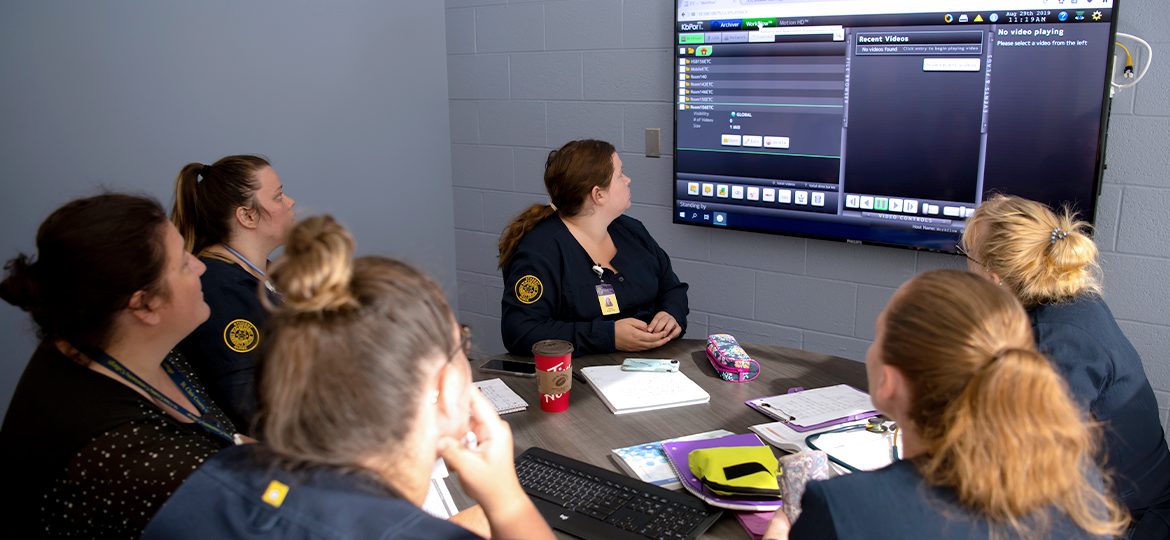 ETC FusionHD™ at SC4
St. Clair Community College students and faculty reviewing KbPort™ ETC FusionHD™.