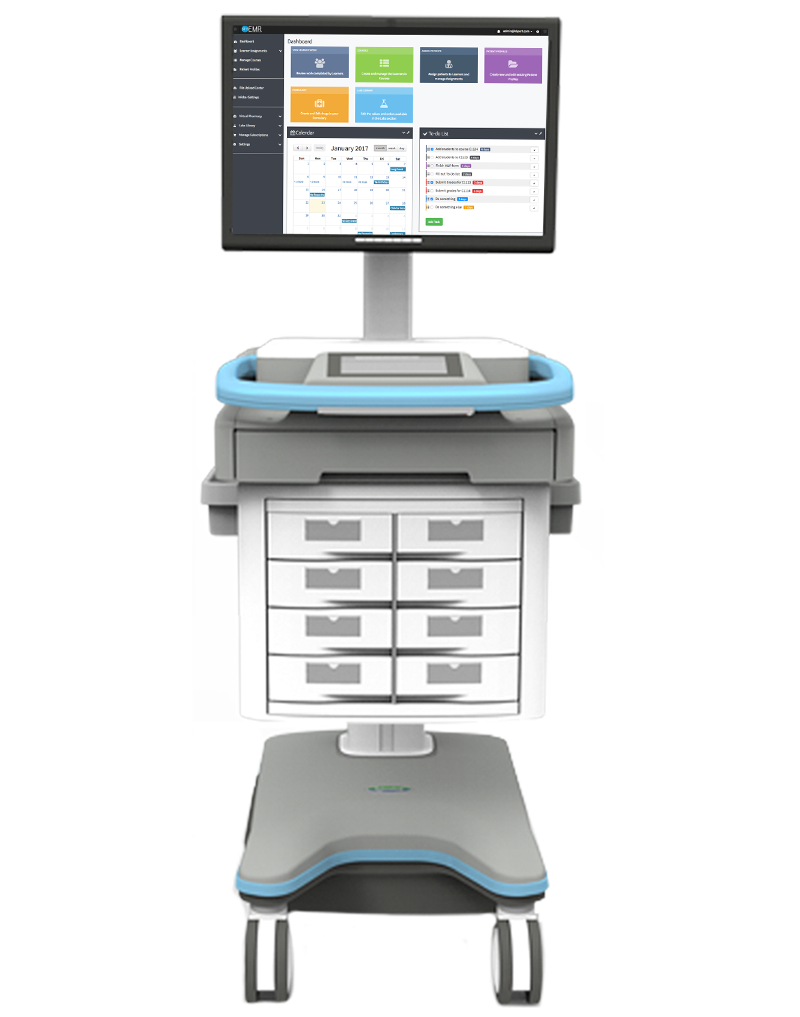 A high-level, fully-integrated, mobile medication station with lockable drawers, replicates the realism of bedside medication administration for point-of-care delivery. The optimized design of SimCartRx™ Elite is heavy duty, yet elegant, providing comfortable and efficient operation and transport. Combined with our simulated medical record system (SimEMR®), and medication administration software (MedsManager™, included), SimCartRx™ Elite is an all-inclusive adjunct to clinical care as well as bedside practice.
Product ID: SCTRE-01
NOTE:
Online training is available for this product. For more information contact your KbPort™ sales representative.

Features
Mobile charting workstation featuring

Power assist drive with emergency braking system
High performance integrated battery system
Multifunction lift/tilt system for enhanced ergonomics

8 electronic, independently operated medication drawers
Barcode scanner
Single monitor workstation bundle

Monitor
USB keyboard & mouse

Nursing Lesson Plans guide

1 copy with sample learner assignments

SimEMR® (cloud-based EMR)

1-year free trial subscription, unlimited licenses, first-time customers only

MedsManager™ (software for medication administration)

With specific software bundles

Built-in charging station

Estimated 20 hour run time

Assembly instructions (minor customer assembly)
Standard KbPort™ parts warranty (1-year)

2nd year warranty add-on available for purchase