V7™ Automation
Automated Multi-Room Recording
Clinical simulation using standardized patients brings the next step in simulation-based learning for medical education. The Automation management tool builds off of the feature-rich Simplicity7™, providing an integrated solution to conduct SP-based, simulator-based, as well as hybrid simulations in your simulation center.
V7™ Automation integrates with our ETC™ V7™ recording and debriefing system to allow automated video recording for clinical encounters to be used for self-reflection, debriefing and training.
V7™ Automation offers a smart solution for OSCE examinations and other clinical skill learning encounters for training and assessment. A Central Command station (ECC™) offers centralized monitoring and administration of the sessions.
As a web-enabled application, the solution offers flexibility and alleviates the hassles of installing software.
V7™ Automation supports one-click, suite-wide SP & Sim Sessions.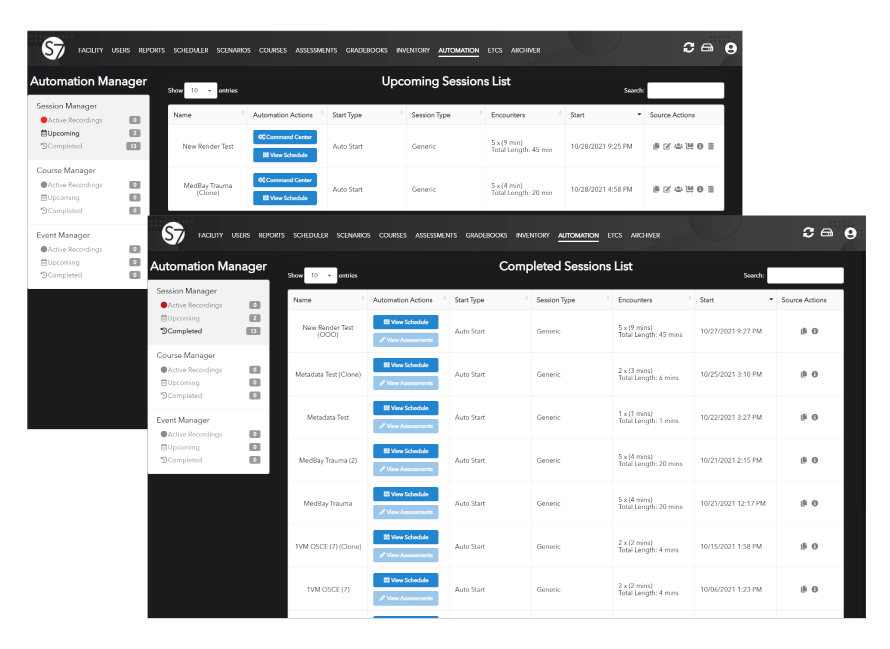 Features
Coordinate suite-wide simulations
Simplify evaluation of SP & Sim Sessions

Group worksheets and videos with associated SPs & learners

Respond to unexpected situations

Adjust the active simulation